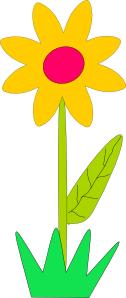 SPRING IS HERE!
Annoucements:
Third quarter ends March 31. Please continue working on letter names, sounds, reading and numbers 0-30 with your child at home. Also, have your child practice his/her sight words (a list was sent home earlier in the year) and writing his/her last name. It's very important to reinforce these academic areas at home to improve your child's understanding.
We will have our 3rd field trip of the year on Thursday, March 31. We are going to Marbles Kids Museum. During this field trip, the kids will have a 30 minute special program, lunch at the museum (brought from home or school-bought), and free time to explore. We only have a couple of chaperones so far and are desperately in need of more since all 5 kindergarten classes are going together (That's over 100 kids!). When we have more chaperones, the field trips run more smoothly and are enjoyed more by all. Thank you in advance for volunteering to help us out!
Our class is currently on our last box of tissues and will be running out of paper towels very soon. These items are used daily, sometimes several times a day; therefore, we go through them fast. Thank you for sending more in!
Lastly, the class met their SPOT goal of 40 spots! We will be celebrating with a PJ/Popcorn/Popsicle and movie party on March 30!
Thanks and have a great week!